Why Ignite
ECI
ECI provides managed IT services, cybersecurity and business transformation for financial service organizations. ECI needed a two-tiered approach to rethinking their web presence—a visual update that could help them increase time on site and client conversions and an improved back-end experience that could give their non-technical team members more control over the publishing experience.
Efficient Site-Building With Ignite
Ignite allowed the team to take a rapid approach to prototyping. Instead of designers creating pages with the client and handing them over to development, the development environment could be used to experiment with the design. The team started with Ignite's pre-built kit of components, and then customized those components to create templates that fit the needs of ECI's site and brand. This created a truly agile way of working together where changes were made in real-time to the final product, rather than being stuck in rounds of design reviews. Typically, making changes in development takes more time and effort, but Ignite makes quick iteration simple because all components are pre-built from the get-go.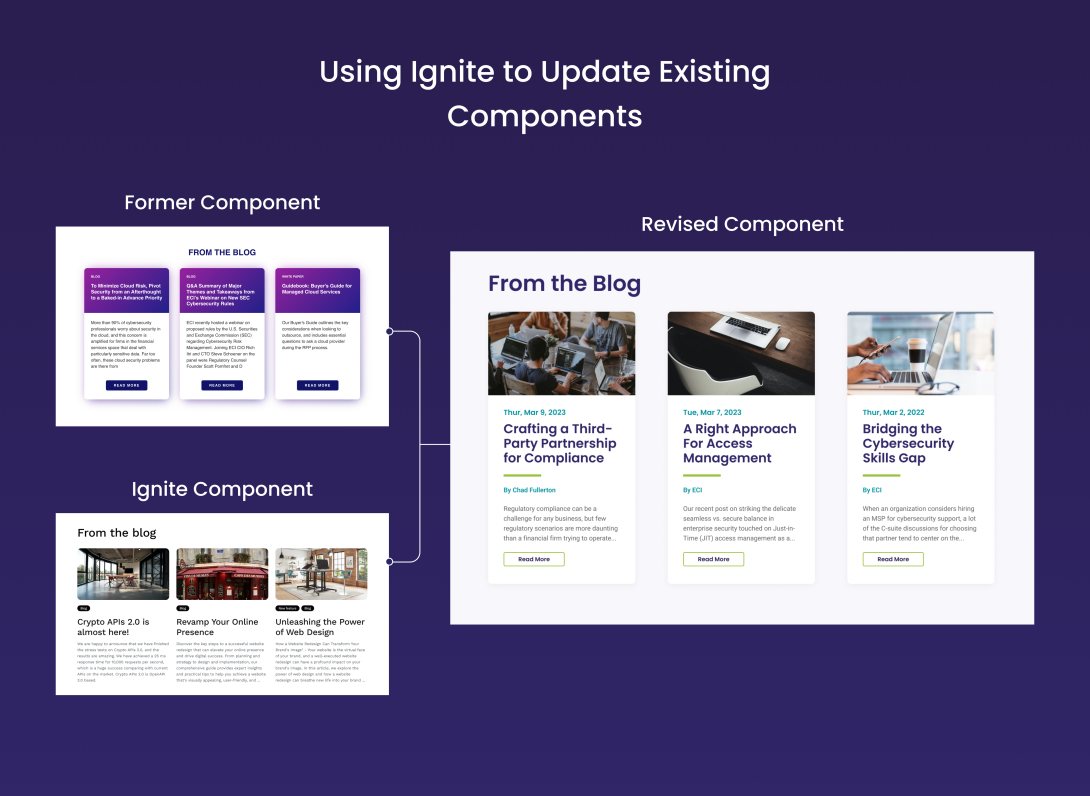 Ignite also allows the ECI team to easily make changes to their site in the future. The design and development team customized the editorial components to fit ECI's needs, so site editors now can use any combination of the pre-built and customized editorial components to make new pages or edit existing ones. Even though customizing the look and feel of Ignite's components does take some design and development skill, site editors can take those components and build all the pages they want to without knowing how to code. The content management system (CMS) is set up with clear fields for site editors to enter content – again, without help from a developer.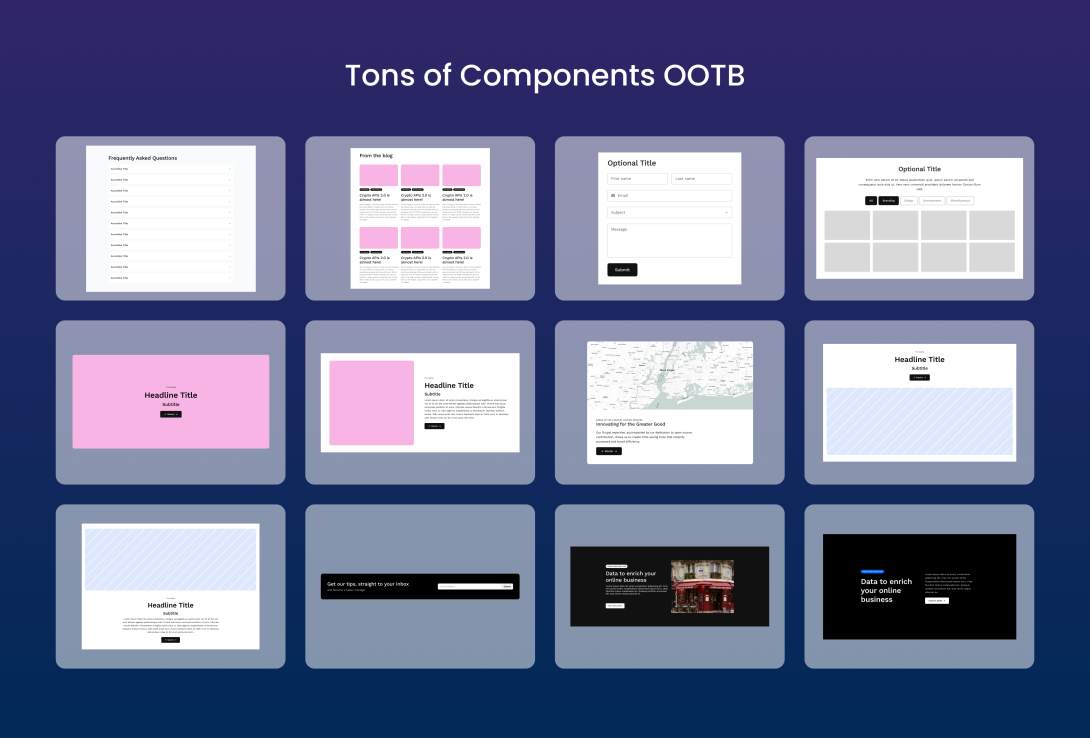 Ignite cuts site-building time significantly. Starting with a customizable base point — for both designers and developers — gets teams to a finished site faster and more efficiently while still having the creative flexibility to make the site look and feel how they want.